Register Today
If you have prescriptions with our pharmacy, take a few minutes and register online so that you have access to your prescriptions online. register »
Review Online
Once registered and authenticated your account, you can review your prescriptions, drug information and can see all the information pertaining to your prescribing doctor.
Easy Refilling
After reviewing your prescriptions, you can mark prescriptions to send a refill request online. Securely refill prescriptions online. It can't get any easier.
SAVERS PHARMACY.....PRESCRIPTIONS FILLED IN MINUTES NOT HOURS! When it's time to take a break from the ordinary..

The latest technology is taking Savers Drug Mart back to the good old family friendly drug store days, when pharmacists had time for personalized service and counseling. The pharmacy staff of at Savers Drug Mart uses the ScriptPro 100.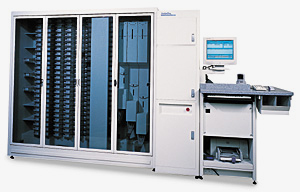 It performs the time consuming and tedious tasks of counting pills, filling vials and labeling prescriptions, using advanced robotics and automation. With ScriptPro automation, pharmacists have more time to answer questions and counsel their customers.
How does the robot work? Once a prescription is entered into a pharmacy computer system, the robotic arm of the ScriptPro 100 determines the correct size vial, and finds the specified drug. Using bar code scanning, it verifies the location of the drug. The robotic arm holds the vial and counts the pills as they are automatically dropped into the vial. The arm then places the vial on a short conveyer belt and the patient label is applied to the vial, complete with medication warning labels.
Bar code scanning is used throughout the system to assure that the correct drug is given to the patient. The pharmacist makes the final check for accuracy, comparing the pills in the vial with a computer screen image of the drug.
Savers Drug Mart is a family owned and operated business that has been serving South Brevard since 1983.
Savers Drug Mart Mission is to meet the home healthcare needs of our clients / patients in the metropolitan area of South and Central Brevard providing the highest quality Medical equipment, supplies and services. We respect the privacy of our clients / patients and are dedicated to providing responsive, timely customer service.
We accept all major insurance cards. (Health First, Caremark/CVS, Walgreens Health/WPI, AARP, TRICARE, Community Care,BCBS of Florida,Humana, Florida Medicaid etc..)
Full line of home healthcare products; walkers, wheelchairs, canes, nebulizers, crutches etc... (for sale or rent)
25% OFF American Greeting Cards Everyday.
Second pair of reading glasses always 50% off.
Full line of Mason Vitamins, 21st Century, Natures Bounty and herbal products all at discount prices.
We Deliver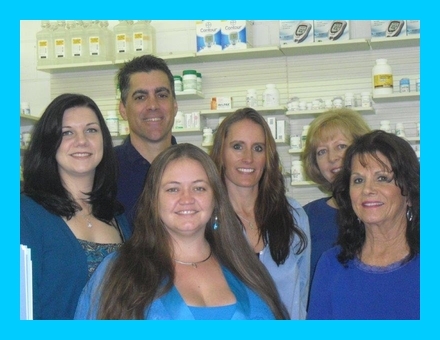 Prescriptions filled in minutes not hours by Our Friendly Staff
Our Hours
Open Monday through Friday
9:00 a.m. - 6:00 p.m.
Saturday
10:00 a.m. - 3:00 p.m.
Sunday - Closed
Our Location
Our Philosophy
"Savers Drug Mart is a family owned and operated business that has been serving South Brevard since 1983."
~Savers Drug Mart
Get in touch!

We love to hear from you!
Address: 200 Ocean Ave.
Melbourne Beach, FL 32951

Telephone: (321) 725 - 5490
FAX: (321) 728 - 8794
E-mail: tiffany@saversdrugmart.com